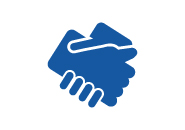 Position: Manager of Valet and Bell Services
ESSENTIAL FUNCTION:
Bluejack National employees ensure that the highest level of service is offered to Bluejack National members and guests by providing personal, courteous and professional service. Valet operations will echo this belief of the club in all functions associated with their position (s). The HOV position will be responsible for managing the day-to-day tasks associated with the success of valet operations. Areas of responsibility would include valet parking and surrounding areas that include parking. VOM will play a key role in the overall success of National Bluejack operations.
RESPONSIBILITIES:
Include, without limitation, the following:
• Provide excellent service and assistance to all members, guests and families
• Greet guests and members and help orient themselves
• Provide excellent customer service and attention to detail.
• Maintain positive and ongoing relationships.
• Maintain high ethical standards and professionalism.
• Multitasking and prioritization as needed to meet the needs of members and guests.
• Assists guests and members in a marked, friendly, proactive and effective manner with appropriate follow-up, if necessary.
• Knows all the essential aspects of Bluejack operations.
• Help members and guests find accommodation.
• Maintains a positive and professional relationship with all sellers and traders.
• Supports operating partners and vendors by communicating daily with managers, members and guests.
• Behave in a professional manner and always maintain a professional image.
• To be informed and to promote all the activities and services of the club.
• Resolve member complaints and always be a National Bluejack Ambassador.
• Support the Development / Club Customs, Culture and Guidelines.
• All hours for valet operations.
• Help manage tournaments and events.
• Direct supervision of valet operations – Also ensure that valet staff are properly dressed, groomed, and present a welcoming and professional appearance.
• Direct supervision of the welcoming process for members / guests (valet section).
• Specific tasks will be described in the valet operations manual and the standing operating procedure upon arrival of guests / prospects.
• Direct monitoring of both parking lots – Ensure parking lots are free of litter, vehicles are properly parked and anticipate / implement non-routine parking instructions on days when an event or tournament is held.
• Direct supervision of the shuttle process on the property. This includes the employee shuttle and the shuttle for our members and guests.
• Make sure the 8 seat shuttle carts are clean, loaded and properly maintained. Report any damage or necessary maintenance to the Director of Member Services and the Director of Golf.
• Make sure the valet and the immediate area are kept clean, free of litter, and presented in an organized and professional manner.
• Ensure valet staff are familiar with the club, its functions and cultural expectations as an employee of Bluejack National.
• Other specific tasks will be described in the valet operations manual. This position will be responsible for ensuring that operations are executed at the highest level.
• General special projects and additional tasks requested by the President / CEO, Director of Golf and Director of Member Services.
QUALIFICATIONS AND SKILLS:
• Minimum of 5 years of hospitality experience
• Working knowledge of valet or bell service operations
• Excellent verbal and written communication skills
• Strong desire to meet the needs of others in a rapidly changing environment.
• Ability to interact with all guests and owners, internal and external, effectively with tact and diplomacy.
• Basic math and calculator skills
• Strong follow-up skills
$ 45,000 to $ 50,000