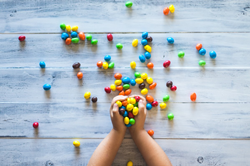 Popular online random name picker tool adds a unique three-step random process certification that increases the credibility of raffles and drawings
The quality of randomness comes from the advantage of using a server side instead of the users' local computers' JavaScript to generate the random winner. With this innovative three-step random process certification, changing the winner to a malicious person or code is nearly impossible.

NEW YORK (WEB PR)
May 26, 2022
MiniWebtool, the preferred source for randomization software, today announced that its popular, completely free online tool Random Name Picker now offers a three-step randomization process certification. The unique client-side and server-side certification feature enhances the credibility of any organization's raffle, contest, sweepstakes, giveaway or promotion.
The Random Name Picker allows people to instantly choose a random winning name from a list of two to 200,000 names. When using the Randomness Process certification, the Random Name Picker server stores the winner's name (asterisk), total number of names, timestamp, and a SHA512 hash code. The raffle organizer can then share the server-side certification link with the winner's name with all participants to ensure that the winner has been randomly determined.
As part of the three-step process, the organizer can also upload the client-side certification file to prove that the data source is error-free. If necessary, the third step is to use the SHA512 hash generator to verify the downloaded file.
"The quality of randomness comes from the advantage of using a server-side method instead of the JavaScript method from users' local computers to generate the random winner. And with our innovative three-step Randomness Process certification, it's nearly impossible to change the winner to a person or malicious code. We appreciate all the users who have helped us develop our tools," said a MiniWebtool spokesperson.
MiniWebtool.com provides simple and easy-to-use online calculators, converters, utilities and other tools to make people's lives easier. One of its most popular tools, the Random Name Picker is designed as a Progressive Web App (PWA). It can be installed on a home screen if the devices and browsers support PWA. Once installed, it can be used offline.
For lists of less than 50,000 names, Random Name Picker can instantly determine a winner. It only takes five seconds for a list of 100,000 names and only 10-15 seconds for up to 200,000 names. When the Choose Random Name button is clicked, the tool submits all names line by line to the server, which uses a Python random module to generate a pseudo-random number as the winner.
The site also takes everyone's privacy seriously as the complete data submitted by visitors is never stored on the server as it always contains personal information.
All MiniWebtool offers are completely free for users. Website services may randomize:

Lists

Lotteries

Names

Numbers

Passwords

Colors

Decimals

Whole

Letters
For more information and to try the Random Name Picker tool today, please visit miniwebtool.com/random-name-picker.
Share the article on social networks or by e-mail: