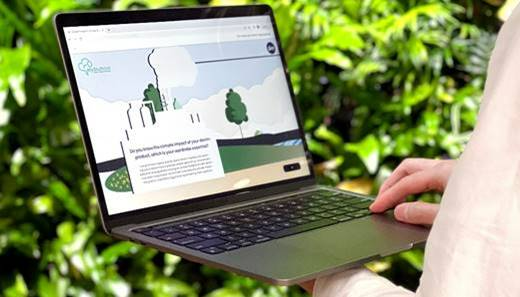 Crystal Denim launches first carbon footprint calculator to boost green design
After a year in development, Crystal Denim has unveiled its new MyBluPrint carbon footprint which is designed specifically for denim manufacturers and tracks carbon emissions for each manufacturing step throughout the process.
MyBluPrint allows users to design a denim product on the interactive platform and, after creation, helps users understand the amount of carbon emissions generated by that particular product by analyzing data plotted from over 200 manufacturing processes .
Crystal says that by launching the tool, it aims to highlight the importance of reducing carbon emissions across all sectors, throughout the supply chain, including manufacturers, retailers and end consumers . After the successful launch of MyBluPrint as the first step, Crystal Denim will continuously advance its algorithm and extend the data calculation mechanism to every pair of jeans it produces in the next phases, making the calculator more comprehensive.
Its launch comes after Crystal International Group Limited publicly committed to achieving net zero emissions by 2050.
In May, Crystal International CEO Andrew Lo said collaboration was the key to creating a low-carbon, climate-resilient fashion industry by 2050.
In a letter and video promoting the company's Net Zero 2050 mission, he said, "Together, let's move towards a low-carbon, climate-resilient fashion industry."
Lo pointed out that Crystal International's plan is to improve productivity, energy efficiency, use on-site renewable energy and explore opportunities for off-site renewable resources to meet 2050 goals. He added that the company is also investing in green technologies that can be integrated into operations.